Vancouver Air Adventures Deals
Pack your bags and prepare for your vacation when you take advantage of the Air Adventures in Vancouver.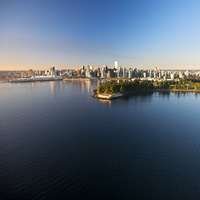 Ascend to the skies above Vancouver and witness the extent of the sprawling metropolis. Take a seaplane ride above the sights and attractions and beauty of the Pacific Northwest.
Explore Vancouver's most popular sites—including Gastown, Stanley Park, and Granville Island—as you make your way to the Cleveland Dam and the Capilano Suspension Bridge, located Northshore Rainforest.
Custom Intro Title placeholder for Air Adventures in Vancouver
Custom Intro Content placeholder for the Air Adventures + Vancouver content.