South Bend Activities: Find Fun Things to Do!
South Bend offers a variety of activities and attractions. You can sort our offers by popularity, category or name to find just the thing you want to do. We can help you find special discounts, coupons and deals for South Bend attractions.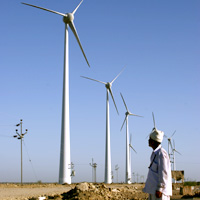 Offset the carbon emissions created by your air travel and support emissions reduction initiatives through The CarbonNeutral Company. Working with more than 200 projects worldwide, The CarbonNeutral Company has already helped to cut more than 2 million tons of CO2.Reduce your carbon footprint in one small step!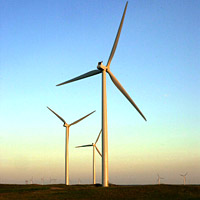 We all contribute to global warming. Now you can do something about it—easily and affordably. Join the more than 150,000 people who use TerraPass to balance out the global-warming impact of their flying, driving, and other energy use.
South Bend Tours, Sightseeing and Attractions
In the mood for adventure? Does South Bend, Indiana tickle your fancy? Are you itching to take that next trip, but don't know about attractions in South Bend? No problem! Expedia has all you want when it comes to things to do in South Bend. If you're going to take South Bend tours, you need to know about all of the hot spots. Expedia.com has compiled a list of South Bend activities and South Bend excursions so you'll know exactly what you want to do when you hit the town.
…
What are you waiting for? Find out about the best that South Bend has to offer!

If you're into football, you have come to the right place. The local experts and tourist guides will agree that the College Football Hall of Fame, the Frank Eck Stadium, Notre Dame Stadium, and the Edmund P Joyce Center are must see places on the map. Once you've had your thrill of one of America's favorite games, you'll find top outdoor attractions as well. The Potawatomi Zoo is fun for all ages, while Coquillard Park and Rum Village Park will give you a wonderful place to enjoy the view. Head out to the water at the East Race Waterway. In the midst of the hustle and bustle of the city, you'll slow things down, have a picnic, or take a walk outside on a fine day.

Do you like cars? Take a ride to the Studebaker National Museum. If you really enjoy anything with art or history, the Snite Museum of Art and Center for History can broaden your horizons. Do you have a sweet tooth? Don't miss the South Bend Chocolate Factory! Take a tour and have some samples along the way! If you're looking for entertainment, the South Bend Civic Theater and Morris Performing Arts Center are two venues that are sure to have something to grab your attention.

Use Expedia as your guide and pack your itinerary for South Bend. Find discounts on tickets, reserve your rooms, and find a rental vehicle. Pull everything together and enjoy your trip!