Santa Fe Activities: Find Fun Things to Do!
Santa Fe offers a variety of activities and attractions. You can sort our offers by popularity, category or name to find just the thing you want to do. We can help you find special discounts, coupons and deals for Santa Fe attractions.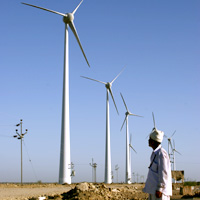 Offset the carbon emissions created by your air travel and support emissions reduction initiatives through The CarbonNeutral Company. Working with more than 200 projects worldwide, The CarbonNeutral Company has already helped to cut more than 2 million tons of CO2.Reduce your carbon footprint in one small step!
Take a photographic journey through multi-cultural Santa Fe with a professional photographer. See the city from a brand new perspective, and take eye-catching pictures and memorable images.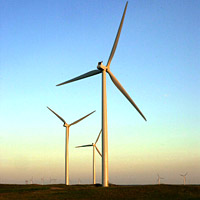 We all contribute to global warming. Now you can do something about it—easily and affordably. Join the more than 150,000 people who use TerraPass to balance out the global-warming impact of their flying, driving, and other energy use.
Santa Fe Tours, Sightseeing and Attractions
Sante Fe is a magical city located in the American Southwest. Rich in history and local lore, this community is also known for drawing artists from all over the world because of unique quality of the light featured by this part of New Mexico. Some of the best attractions in Santa Fe include local art galleries.
…
The dry climate and stunning landscape make it a popular tourist destination, and many who visit end up returning at some future point to live as residents.

Although most American cities have their own unique styles and cultures, Santa Fe has always stood out from the crowd. Referred to as "The City Different" since the early part of the last century, Sante Fe's pueblo-style architecture, blending of the distinct cultures of the Native American, Hispanic, and Anglo Saxon peoples, and abundant natural beauty make it a truly individual community.

Numerous cultural offerings and festivals are among the many Santa Fe activities available to both residents and guests. Events frequently take place in the plaza that is located in the city's historic downtown district. A must see event for those visiting Santa Fe during July is the Santa Fe International Folk Art Market. Santa Fe tours include explorations of Museum Hill, which is an area close to the downtown region that contains a substantial number of museums. Other worthwhile Santa Fe excursions include the Canyon Road arts district and day trips to the Bandelier National Monument, which is located about 30 miles from Santa Fe proper.

Although summer is the most popular time of year to visit NM, many of those who return to Sante Fe on a regular basis do so during the month of September when the aspen trees in the surrounding mountains begin to put on their yearly show. Things to do in Santa Fe during the fall include attending the annual Fiestas de Santa Fe and visiting historic places such as the Cathedral Basilica of Saint Francis of Assisi.

By calling our offices here at Expedia when planning your Santa Fe sojourn, we can provide you with a map of the area's main attractions. You can also book your stay at Santa Fe's top lodging spots directly through us.
Find Activities in Santa Fe Neighborhoods
These neighborhoods in Santa Fe offer a variety of places to see and experience. Use the list below to find must see places and local Santa Fe tourism offerings.