Puerto Plata Spa & Beauty Deals
Pack your bags and prepare for your vacation when you take advantage of the Spa & Beauty in Puerto Plata.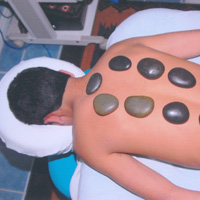 Do your body a favor and indulge in a half- or full-day spa package. Relax with a massage and a spa treatment of your choice. Then, cleanse your mind and body with a mud bath and a dip in the freshwater pool.
Rejuvenate your mind and body or unwind and relax with a fitness class or spa treatment of your choice! Your SpaFinder Wellness e-Gift Card gives you access to over 20,000 spas and wellness practitioners worldwide.
Puerto Plata Tours, Sightseeing and Attractions
Regardless of whether you're sojourning solo or your kids are tagging along for the adventure, Spa & Beauty in Puerto Plata will help make your vacation complete. Customize your getaway and choose things to do matching all your preferences right here with Expedia. Browse our selection, from tours and attractions to transportation and nightlife, to personalize your getaway with all the sights and stops you desire. When you book with us, you'll find the best deals on Puerto Plata Spa & Beauty around, so you won't need to worry about blowing your savings. Thanks to our top discounts, you can spend less time thinking about your budget and more time enjoying the view. Don't wait, reserve our cheap deals today and give in to your travel bug tomorrow.