Find Spa Deals in Puerto Plata, Dominican Republic
Indulge on your next getaway. Here at Expedia, we present you with Puerto Plata, Dominican Republic spa deals, so you can rejuvenate your mind and body without worrying about breaking the bank. Pamper yourself to a Puerto Plata spa excursion on your next vacation to the city.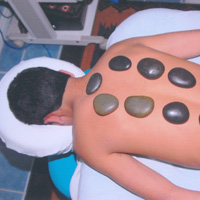 Do your body a favor and indulge in a half- or full-day spa package. Relax with a massage and a spa treatment of your choice. Then, cleanse your mind and body with a mud bath and a dip in the freshwater pool.
About Puerto Plata Spas Retreats
Here at Expedia we want you to spoil yourself without giving your budget a second thought. While not every city offers all of the following spa services, these are just a few of the popular ones available. During your next sojourn, sit back, relax, and get ready to feel like a whole new you.


Massage Sessions
Treat your stiff, aching muscles to a deep-tissue or hot stone massage. Your masseuse can help get out the kinks, release your tension, and even help treat sports injuries. Spoiling yourself with a massage is one sure way to jump start an indulgent vacation in the city.


Spa Treatment
There's more to spas than back rubs and foot massages. Many spa retreats offer additional treatments, such as manicures, facials, and body wraps. Sweat it out in spa's sauna or melt your stress away in the hot tub.


Spa Gift Card
Give the gift of stress release to a friend or family member. Expedia offers deals on spa gift cards, so you can treat your loved ones (or even yourself!) to the spa treatments they deserve.