Poconos Activities: Find Fun Things to Do!
Poconos offers a variety of activities and attractions. You can sort our offers by popularity, category or name to find just the thing you want to do. We can help you find special discounts, coupons and deals for Poconos attractions.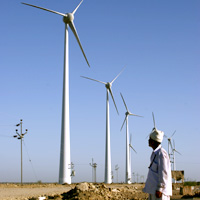 Offset the carbon emissions created by your air travel and support emissions reduction initiatives through The CarbonNeutral Company. Working with more than 200 projects worldwide, The CarbonNeutral Company has already helped to cut more than 2 million tons of CO2.Reduce your carbon footprint in one small step!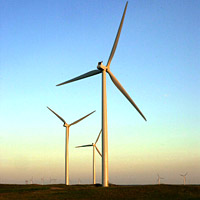 We all contribute to global warming. Now you can do something about it—easily and affordably. Join the more than 150,000 people who use TerraPass to balance out the global-warming impact of their flying, driving, and other energy use.
See the "City of Brotherly Love" at your own pace. As a knowledgeable guide provides friendly, informational commentary, you'll have the option to hop-on and hop-off at any of the 20 stops.
Poconos Tours, Sightseeing and Attractions
Looking for a great place to getaway? Look no further than the Poconos. Tucked away in the northeastern region of Pennsylvania, the Poconos is packed with fun, excitement, and beauty. There are so many things to do in Poconos, you'll find something for everyone. Start planning your Poconos tours now, and let Expedia be your guide. You'll find a host of attractions in Poconos to make your itinerary complete. Browse your options for Poconos excursions, and feel the excitement. It will be an adventure to find all of the must see places on the map for inviting Poconos activities.
…


The Poconos is the perfect blend of the great outdoors and modern pleasures. You'll definitely want to take advantage of some of the top spots, local and tourist favorites that are crowd pleasures. For the nature lover, there are opportunities ripe for the picking. Hike the trails of the Poconos Mountains, go biking on winding roads that lead to incredible vistas, take a ride on horseback, or settle into the vast forest for bird watching. When it comes to fishing and boating, Lake Wallenpaupack is one of the best places around. An impressive, man-made wonder, this is a prime destination for visitors from near and far. It's no wonder that the Poconos is a top pick for honeymooners. With such a variety of activities dedicated to him and her, it's no wonder that the Poconos is a top pick for honeymooners. .

Don't forget to let Eexpedia.com help you to make your plans, including a stop at the Pocono Raceway. In addition to NASCAR events, there are many happenings revolving around the track, sure to get the heart pumping as you join in the thrill of the experience. Expedia makes it easy to highlight your options, find great deals, and make your travel arrangements. Book your flight, reserve your room, and rent a car. Have a great time exploring all that the Poconos have to offer as. Poconos excursions are there for the taking. Stop thinking about that trip and make it happen because. Ddreams can come true on Poconos tours, and Expedia will always help you to get there with a click of a button.