Minneapolis St. Paul Activities: Find Fun Things to Do!
Minneapolis St. Paul offers a variety of activities and attractions. You can sort our offers by popularity, category or name to find just the thing you want to do. We can help you find special discounts, coupons and deals for Minneapolis St. Paul attractions.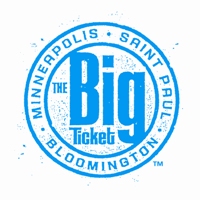 The Big Ticket is a pass that offers visitors access to five of the Twin Cities' most popular attractions, as well as discounts at participating venues.
Ride in comfort from the Minneapolis-St. Paul International Airport to yourdowntown Minneapolis/St. Paul hotel and back.
Minneapolis St. Paul Tours, Sightseeing and Attractions
Minneapolis and St. Paul are called the twin cities as both sit adjacent to each other divided only by the Mississippi River running in between them. There are endless amounts of things to do in Minneapolis St Paul. Whether it's visiting the parks in the suburbs or taking a walk along the Minneapolis Skyway, you'll enjoy everything about the cities.
…


One place probably the most mentioned among attractions in Minneapolis St Paul is the Mall of America. This mall was once the largest mall in the United States and is full of the fun and enjoyment for not only shopping, but the amusement park in the middle of the mall and Lego Land as well. Visiting this mall is on the top of most people's lists of places to see in Minneapolis St Paul excursions.

If you're going to be in the south side of the cities, another one of the tourist spots to visit is the Minnesota Zoo. Visiting this zoo is one of the best Minneapolis St Paul activities to do and the exhibits will definitely be enjoyable for everyone to see. A must-see exhibit in this zoo is Dinosaurs, one which will take you back in time to see the prehistoric creatures, which roamed the earth. The Minnesota Zoo is definitely worth adding to the map of top attractions in the cities.

Other Minneapolis St Paul tours you can take include Fort Snelling's museum. Fort Snelling is a local military base in the Minneapolis St Paul area with a museum with living history and reenactments of the days in which the fort was founded. Guides will take you through each quarter of this fort where you can see many artifacts from the soldiers who inhabited this fort hundreds of years ago.

These places in the twin cities are only a fraction of the fun activities you can do while you're visiting, and there is so much more you can enjoy when you arrive, so book your trip to Minneapolis St Paul today.