Louisville Activities: Find Fun Things to Do!
Louisville offers a variety of activities and attractions. You can sort our offers by popularity, category or name to find just the thing you want to do. We can help you find special discounts, coupons and deals for Louisville attractions.
Travel between Louisville International Airport and your Louisville city hotel in the comfort of a private town car or SUV. Each car accommodates up to 3 passengers and each SUV up to 6 passengers.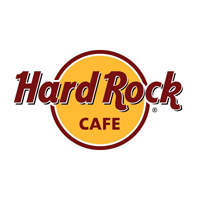 Celebrating over 38 years and over 125 restaurants worldwide, Hard Rock Cafe is the Ambassador of Rock! Experience the phenomena with a 2-course, Blue Grass Menu dinner, priority seating, and more!
Louisville Tours, Sightseeing and Attractions
Louisville might not be the capital of KY, but it will still knock your socks off when it comes to finding things to see and do. You might start your trip off with a visit to the Louisville Slugger Museum & Factory. You can buy your own baseball bat engraved with your name, or you can just take the time to learn more about how the company makes bats.
…
This is one of the top Louisville tours because it actually lets you tour the museum and watch bats come off the line.

Things to do in Louisville include the Kentucky Derby Museum. Even if you can't make it to Derby City when the Derby runs, you can still explore the history of the famous horse race at this museum. Louisville goes by the nickname of Falls City, and at Falls City Beer, you can sample some of the best beer brewed by local companies. Don't forget the Louisville Zoo either, which is home to animals, attractions, and activities the whole family will love.

Depending on when you visit, you might enjoy a few Louisville excursions. Check out Churchill Downs for horse racing, or head over to Louisville Slugger Field for a baseball game. Some great tourist attractions in Louisville are often the same places where residents go. In Old Louisville, you'll find some of the best local restaurants and shops. You'll also find dozens of spots right by the river where you can grab a bite to eat and watch the world go by.

If you don't mind taking a short ride, grab a map and take a driver into Indiana. The Colgate Clock is a must see. Built in the 1920s, this large clock sits on a former prison, and it frequently makes the list of endangered landmarks in the state. You can also enjoy other endangered spots in town and the historic bridge leading into Indiana. The top Louisville activities include a few places in nearby Indiana. You can find attractions ranging from horse races to historic museums, and no matter what you do, you'll have a hard time leaving Louisville behind.