Little Rock Activities: Find Fun Things to Do!
Little Rock offers a variety of activities and attractions. You can sort our offers by popularity, category or name to find just the thing you want to do. We can help you find special discounts, coupons and deals for Little Rock attractions.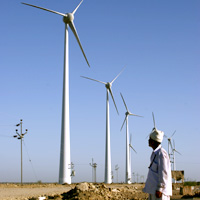 Offset the carbon emissions created by your air travel and support emissions reduction initiatives through The CarbonNeutral Company. Working with more than 200 projects worldwide, The CarbonNeutral Company has already helped to cut more than 2 million tons of CO2.Reduce your carbon footprint in one small step!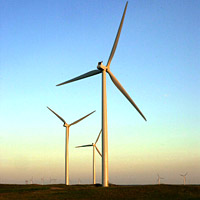 We all contribute to global warming. Now you can do something about it—easily and affordably. Join the more than 150,000 people who use TerraPass to balance out the global-warming impact of their flying, driving, and other energy use.
Little Rock Tours, Sightseeing and Attractions
If you are lucky enough to be a future tourist to the Arkansas city of Little Rock, you are probably already excited about your upcoming visit. The Little Rock activities that will appeal to you and your traveling companions the most will naturally depend on your personal preferences and tastes. If you enjoy outdoor activities, for instance, you will find plenty of fishing, hiking, swimming, rafting, biking, and camping options awaiting you just several miles out of the city limits.
…
The Arkansas River runs right through Little Rock and provides plenty of local opportunities for fun on the water.

If you are in search of eclectic shopping opportunities or restaurants featuring southern cuisine, you should get a map of the Riverdale neighborhood and go exploring. The Governor's Mansion District is an excellent place for those who love historic architecture and ambiance to peruse, but don't forget that one of the best Little Rock tours for history buffs is the one that meanders through the Quapaw Quarter. Over 200 historic homes from the Antebellum and Victorian periods can be found lining the streets here. Attractions in Little Rock on the east side of the city include the William J. Clinton Presidential Center and Park, which is definitely a must see for visitors to AR.

If you're seeking a variety of things to do in Little Rock, visiting the Little Rock River Market District will provide you and your companions with options from vibrant nightlife to buying fresh produce at farmers market stands. Other points of interest in Rock Town include the Little Rock Zoo, the Cathedral of St. Andrew, and the Wildwood Park for the Arts. If you are traveling with children, one of the Little Rock excursions they might particularly like would be a trip to the Willow Springs Water Park.

No matter what time of year you are visiting or what you hope to get out of your trip to the Rock, we can help you find places to stay that suit your needs. We'd love to advise you on top spots for sightseeing.