Lake Geneva Activities: Find Fun Things to Do!
Lake Geneva offers a variety of activities and attractions. You can sort our offers by popularity, category or name to find just the thing you want to do. We can help you find special discounts, coupons and deals for Lake Geneva attractions.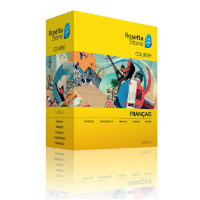 With Rosetta Stone®, learn French as if you are in the country; gain confidence by speaking with online tutors. Choose either 12 months online access or CD-ROM software. Don't be shy, start today.
Lake Geneva Tours, Sightseeing and Attractions
The crescent-shaped Lake Geneva, spread across Switzerland and France, offers the perfect setting for paradise all year around. The ethereal beauty of the gorgeous lake and its scenic shores amidst a stunning landscape of Alpine peaks, unspoiled nature, glaciers, vineyards, chalet villages, and pastures seem right out of a fairytale. In fact, every bend and twist of this historic river offers to the tourist, unique experiences and things to do in Lake Geneva - no matter what the season.
…


Best Places To Visit Around Lake Geneva

Lake Geneva tours can be a sensual experience on so many levels. Take a day trip to Gruyere, and soak in the sights of the pristine meadows and crystal-clear lake against the backdrop of the majestic Alps. Visit Chamonix, the most visited village in the French Alps. Don't forget to ride the cable car to the top of Aiguille du Midi, and marvel at the spectacular views of the Alps and Mont Blanc. Lake Geneva excursions are never complete without a visit to the must see cities of Montreux, Chillon, and Lausanne. Indulge in one of the most popular Lake Geneva activities by taking a cable car from Gstaad to the snowy summit, and hike on top of a real glacier. With so many attractions in Lake Geneva to visit, be sure to take time to explore the local spots and quaint towns, stroll along the stunning shores and mingle with the friendly locals. Skiing, kayaking, swimming, rafting, and cruising are just some of the Lake Geneva activities you can choose from. Don't forget to savor the delicious crepes, chocolates, cheese, wine, and so much more while you catch unforgettable views from every possible angle.

Plan Your Best Trip Yet With Expedia

Lake Geneva excursions are sure to be a surreal experience. No matter what your interests, this gorgeous region, with its varied selection of diverse terrains and activities, is sure to please. It is safe to say that while you might initially map out the course of your Lake Geneva vacation, sheer spontaneity, and the gorgeousness of nature can just take over.
Find Activities in Lake Geneva Neighborhoods
These neighborhoods in Lake Geneva offer a variety of places to see and experience. Use the list below to find must see places and local Lake Geneva tourism offerings.