Indianapolis Activities: Find Fun Things to Do!
Indianapolis offers a variety of activities and attractions. You can sort our offers by popularity, category or name to find just the thing you want to do. We can help you find special discounts, coupons and deals for Indianapolis attractions.
Travel between Indianapolis International Airport and your hotel in the comfort of a private towncar or SUV. Each car accommodates up to 3 passengers and each SUV up to 6 passengers.
Discover, do, interact, and learn at the world's largest children's museum. Galleries and exhibits cover topics ranging from world cultures and the arts to history and physical and natural sciences.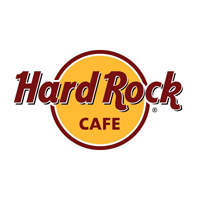 Celebrating over 38 years and over 125 restaurants worldwide, Hard Rock Cafe is the Ambassador of Rock! Experience the phenomena with a 2-course, Blue Grass Menu dinner, priority seating, and more!
Indianapolis Tours, Sightseeing and Attractions
Thinking about paying a visit to the Racing Capital of the World? Rev up and get ready to head to Indianapolis. There are so many things to do in Indianapolis! Find all of the excitement in the Circle City with the help of Expedia.com.
…
Expedia puts everything at your fingertips so you can find all of the top spots, plan your must see places, and make all of your arrangements. Get rid of all of the stress, book your rooms, make your travel arrangements, and get going!

Tours in Indianapolis will help you when you are ready for Indianapolis excursions. They'll bring you to the Indianapolis attractions or you can plan things to do in Indianapolis on your own. Go solo and find all of the best tourist spots on the map as you choose Indianapolis activities to fill your time.

Attractions in Indianapolis include the Indianapolis Motor Speedway, home of the Indianapolis 500, more affectionately known as the Brickyard. If you're looking for fun places for the kids, don't forget the Indianapolis Zoo and the Children's Museum of Indianapolis. The Indiana State Museum will give you a taste of local history, while the White River Gardens is a place of natural beauty.

If you are looking for a place to eat in downtown Indy, Steakhouses are a favorite among many, while the Hard Rock Cafe will definitely have you rocking. Dig in at the Grill or try pizza and casual dining. When it comes to hotels, Indianapolis offers excellent accommodations. Make your trip complete by treating yourself to the best that Indianapolis has to offer. Let Expedia help you to map out your itinerary and make sure you squeeze everything in during your stay. When all of the planning is so easy, and you can find great deals along the way, you are likely to venture back to Indianapolis to get some more of the Circle City's excitement. Start planning today and get your motor running to the Racing Capital!