Hartford Activities: Find Fun Things to Do!
Hartford offers a variety of activities and attractions. You can sort our offers by popularity, category or name to find just the thing you want to do. We can help you find special discounts, coupons and deals for Hartford attractions.
Travel between Bradley International Airport and your hotel in the comfort of a private town car or SUV. Each car accommodates up to 3 passengers and each SUV up to 6 passengers.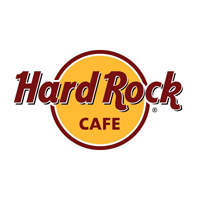 Celebrating over 38 years and over 125 restaurants worldwide, Hard Rock Cafe is the Ambassador of Rock! Experience the phenomena with a 2-course, Blue Grass Menu dinner, priority seating, and more!
From super heroes to water slides, you can play and splash all day at Six Flags New England and Hurricane Harbor Water Park.This park is located in Agawam, MA.
Hartford Tours, Sightseeing and Attractions
Plan Your Trip to Hartford Are you headed to Hartford? Expedia.com can help you plan your trip to New England's Rising Star.
Hartford, Connecticut, is nicknamed the Insurance Capital of the World. The city is a major tourist attraction for business travelers, vacationers, and people who are passing through on their way between New York and Boston.
…


There are many Hartford excursions to spots like Foxwoods and Mohegan Sun, Mystic Aquarium, and Hammonassett Beach. They are all situated only a quick drive on the map from Connecticut's capital city. The city has earned the nickname of The Heartbeat because of its vibrant cultural scene and bustling commercial industries.

The Mark Twain House The Mark Twain House is one of the best attractions in Hartford. Visitors can tour the estate where Twain penned many of his novels. Many famous contemporary authors, actors, and historians visit the Mark Twain House and accompanying museum for lectures. Daily tours are offered and exciting cultural events happen all week long.

Elizabeth Park A trip to Elizabeth Park is the quintessential Connecticut experience. The park spans 102 acres of manicured grounds and horticultural delights. It is one of the most serene places in the city. The famous rose garden inside Elizabeth Park is an important spot on Hartford tours. The garden boasts over 800 varieties of roses. Visitors can also enjoy historic greenhouses that line the park's walking paths. Be sure to relax beside the park's popular pond during your visit. Entry to the park is free.

Bushnell Center for Performing Arts The art scene in Hartford is alive and well. One of the best things to do in Hartford is catch a Broadway show at the Bushnell. The center offers tours behind the stage with rare glimpses of the green room, the electricians' room, the projection room, and a hall of autographs.

Trinity College Trinity College is one of the most beautiful college campuses in America. Be sure to visit The Long Walk. This portion of the campus was constructed in the 19th century and features beautiful architecture. The college's chapel is modeled after a medieval chapel and it attracts admirers from all over the world. The pews inside the chapel are comprised of hand-carved wood that features stunning symbols. Parking is free on campus.

Hartford is one of the top spots in New England for business, leisure, and fun. You simply must see all that Connecticut's capital city has to offer. Let Expedia.com help you plan fun local Hartford activities.