Green Bay Activities: Find Fun Things to Do!
Green Bay offers a variety of activities and attractions. You can sort our offers by popularity, category or name to find just the thing you want to do. We can help you find special discounts, coupons and deals for Green Bay attractions.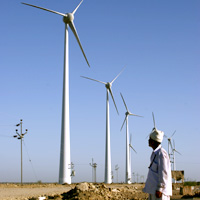 Offset the carbon emissions created by your air travel and support emissions reduction initiatives through The CarbonNeutral Company. Working with more than 200 projects worldwide, The CarbonNeutral Company has already helped to cut more than 2 million tons of CO2.Reduce your carbon footprint in one small step!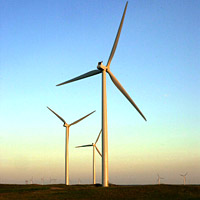 We all contribute to global warming. Now you can do something about it—easily and affordably. Join the more than 150,000 people who use TerraPass to balance out the global-warming impact of their flying, driving, and other energy use.
Green Bay Tours, Sightseeing and Attractions
Love the Green Bay Packers? Then you've probably put Titletown at the top of your list for your next vacation. Expedia knows all about things to do in Green Bay. It's time you stopped dreaming about Green Bay excursions and started planning your Green Bay tours. Choose all of the must see tourist and local places as you figure out what all the best Green Bay activities are.
…


There are plenty of attractions in Green Bay, so all that's left to do is to find them, and take advantage of filling every minute of your trip. Journey to Lambeau Field and the City Stadium to see where all the action takes place for the love of the game. There are is a wealth of great spots on the map, so take your pick. If you are a nature lover, why not stop by the Green Bay Botanical Garden, the Fox River Recreational Trail, the Cofrin Memorial Arboretum, and the Heritage Hill State Historical Park? Wisconsin offers you some of its finest attractions in Green Bay, a city that they locals are quite proud to call their own. If you want something that is family -oriented, the Northeastern Wisconsin Zoo will give everyone a walk on the wild side, and the Bay Beach Amusement Park will mean provide tons of thrills. Be sure to try a popular restaurant at the end of your day.

When you let Eexpedia.com help you to map your travels in Green Bay, it will give you more time to enjoy yourself, rather than wasting precious minutes on guesswork once you arrive. List your sites before you go, and discover the great prices that Expedia highlights for your trip. Traveling to Green Bay has never been easier. Reserve your plane tickets at the best rates around, book the right room for your personal needs at an affordable price, and get the details on rental cars as well. You'll be well -equipped for that trip to Green Bay. Whether you are only coming for a few days or an extended stay, your adventures are about to begin. Green Bay welcomes you with open arms!