Fort Wayne Activities: Find Fun Things to Do!
Fort Wayne offers a variety of activities and attractions. You can sort our offers by popularity, category or name to find just the thing you want to do. We can help you find special discounts, coupons and deals for Fort Wayne attractions.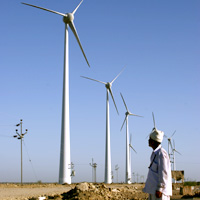 Offset the carbon emissions created by your air travel and support emissions reduction initiatives through The CarbonNeutral Company. Working with more than 200 projects worldwide, The CarbonNeutral Company has already helped to cut more than 2 million tons of CO2.Reduce your carbon footprint in one small step!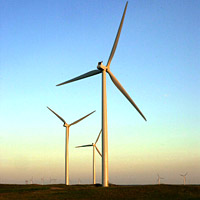 We all contribute to global warming. Now you can do something about it—easily and affordably. Join the more than 150,000 people who use TerraPass to balance out the global-warming impact of their flying, driving, and other energy use.
Fort Wayne Tours, Sightseeing and Attractions
If you have never visited Fort Wayne, Indiana before, you might think it is just another small town. Fort Wayne is actually an active and thriving city offering plenty of things to do. With Expedia, you can search for things to do in Fort Wayne based on your hobbies and interests.
…


Start off your trip with a visit to the Fort Wayne Children's Zoo. While this must see attraction might seem like something just for kids, it has plenty for adults to offer, too. Watch the animals roaming around their habitats, grab a few souvenirs for friends back home, and have fun exploring the zoo.

You don't need to have kids to check out Fort Wayne tours like those at DeBrand Fine Chocolates. This local landmark is a favorite of those living in The Summit City. After sampling a few free chocolates and seeing how artists create scrumptious desserts, you can pick up a few treats for later.

Johnny Appleseed was a real man who wandered around the Midwest, teaching thousands of people about the benefits of apples. Many people don't realize that the real Appleseed died in Fort Wayne. At Johnny Appleseed Park, you can actually view his grave and see some of the trees that still thrive because of his work. Depending on when you visit, you might make time for Fort Wayne activities like the Johnny Appleseed Festival.

Some of the best Fort Wayne excursions include trips to the Fort Wayne Convention Center, which boasts various activities every year. Many visitors also like watching a baseball game at Parkview Field. You can also check out other attractions in Fort Wayne like the Fort Wayne Museum of Art. From modern art to artwork created by artists from the Midwest, you'll see hundreds of pieces on display.

The Allen County War Memorial Coliseum is one of the other top tourist spots. A large memorial reminds residents of the men and women who sacrificed themselves to save their country. With Expedia, you can view a map that shows you the top attractions and places closest to your hotel, making it easy to find something to do.