Fairbanks Activities: Find Fun Things to Do!
Fairbanks offers a variety of activities and attractions. You can sort our offers by popularity, category or name to find just the thing you want to do. We can help you find special discounts, coupons and deals for Fairbanks attractions.
Combine both of Fairbanks' star attractions into a full day's sightseeing. When you aren't admiring Fairbanks' city sights and Gold Dredge No. 8, cruise on an authentic sternwheeler riverboat on the Chena and Tanana Rivers.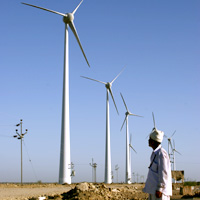 Offset the carbon emissions created by your air travel and support emissions reduction initiatives through The CarbonNeutral Company. Working with more than 200 projects worldwide, The CarbonNeutral Company has already helped to cut more than 2 million tons of CO2.Reduce your carbon footprint in one small step!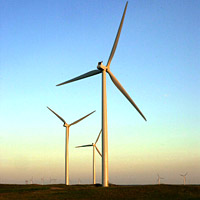 We all contribute to global warming. Now you can do something about it—easily and affordably. Join the more than 150,000 people who use TerraPass to balance out the global-warming impact of their flying, driving, and other energy use.
Fairbanks Tours, Sightseeing and Attractions
If you're contemplating a trip to Fairbanks sometime in the near future, you may be wondering what the major must-see attractions are available in this former gold rush community. The types of things to do in Fairbanks depend on the time of year of your visit. Summer guests of the Last Frontier can choose to take a flightseeing trip over the Article Circle
…
, take a ride on a local steamship, rent a car and visit Denali National Park, or enjoy a meal of freshly prepared Alaska seafood in one of the many good dining spots in Fairbanks. You can probably even find an informal softball game going on at the city park at 1 a.m. Don't worry about being kept awake by the constant daylight, though; hotels and other accommodations routinely provide blackout curtains so guests can get a good's night sleep.

Although the majority of tourist trade in Fairbanks takes place during the summer months, winter is a fascinating time to visit. Among the favorite Fairbanks excursions of winter guests are dogsledding, snowmobiling, ice fishing, and watching the Northern Lights. Fairbanks tours to the nearby hills outside of town are very popular in the winter among tourists who come to Alaska specifically to see the Northern Lights, and those who have been fortunate enough to see them say winter is the best time to visit the Fairbanks area. Thermal hot springs and creeks exist east of Fairbanks, and many visitors soak in the hot mineral waters while the temperatures are twenty below zero. Another one of popular winter attractions in Fairbanks is the annual ice carving competition featuring work by the world's top ice carvers.

We're standing by here at Expedia.com to provide you with information concerning Fairbanks activities as well as rates on flights and accommodations. Many people love both the convenience and the savings of booking their entire trip through our services. Expedia.com can save you money and give you advice on the best places to see while you are there. We can even provide you with a detailed map of the city so you can go exploring on your own.