Corpus Christi Activities: Find Fun Things to Do!
Corpus Christi offers a variety of activities and attractions. You can sort our offers by popularity, category or name to find just the thing you want to do. We can help you find special discounts, coupons and deals for Corpus Christi attractions.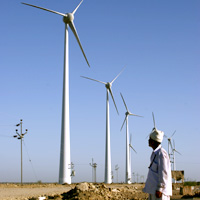 Offset the carbon emissions created by your air travel and support emissions reduction initiatives through The CarbonNeutral Company. Working with more than 200 projects worldwide, The CarbonNeutral Company has already helped to cut more than 2 million tons of CO2.Reduce your carbon footprint in one small step!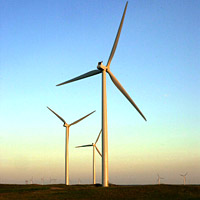 We all contribute to global warming. Now you can do something about it—easily and affordably. Join the more than 150,000 people who use TerraPass to balance out the global-warming impact of their flying, driving, and other energy use.
Corpus Christi Tours, Sightseeing and Attractions
There are few better places in the southern part of the United States to be a tourist than Corpus Christie, TX. As one of the best cities in Texas, Corpus Christie is frequently referred to as the "Sparkling City by the Sea" by both residents and visitors.
…
Attractions in Corpus Christi include the region's long summers, cool winters, and proximity to the Gulf of Mexico. Deep sea fishing is among the Corpus Christi excursions enjoyed by guests of the city and can be participated in on a year-round basis. It should be kept in mind, however, that Corpus Christi isn't called "The Real Windy City" for no reason. Winds in the area frequently get above 40 miles per hour for sustained periods of time. If it's too windy to go out fishing on the ocean, walking along the beach with a kite is another one of the top Corpus Christi activities you can enjoy in the great outdoors.

Things to do in Corpus Christi include attending local cultural events such as downtown's Buccaneer Days Carnival, playing golf on one of the city's world class golf courses and enjoying a fried shrimp dinner at one of the seafood shacks by the beach. If you are a bird lover, one of the must see destinations is Hans and Pat Suter Wildlife Refuge, which is a haven for coastal, migratory, and sea birds. The Corpus Christi Botanical Gardens and Nature Center is also one of the most popular spots for tourists to visit. History buffs can get a map of the downtown museum district and spend days exploring Texas and Old West artifacts' literature and mementos. One of the favorite Corpus Christi tours among guests takes them through the section of the city near Heritage Park where the first houses were built.

Before you book your flight to Corpus Christi or make your lodging reservations, browse Expedia.com so we can make certain that you are getting the best deals possible. We're here to help make this one of the most pleasurable and memorable vacations of your life.