Find Great Art & Culture Deals in Cleveland
Immerse yourself in the culture of the city, from exploring the masterpieces at the Cleveland, Ohio art galleries to taking a walk through history at the museums. Check out the top discounts on Cleveland arts and cultural event tickets right here on Expedia, so you can focus more on the exhibits and less on your budget.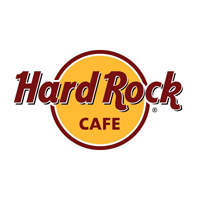 Celebrating over 38 years and over 125 restaurants worldwide, Hard Rock Cafe is the Ambassador of Rock! Experience the phenomena with a 2-course, Blue Grass Menu dinner, priority seating, and more!
Available: Daily; the museum is closed on Thanksgiving Day and Christmas Day
Duration: Please allow approximately 2 hours
Category: Arts & Culture, Attractions
The hallowed halls of rock 'n roll beckon all fans. Wander exhibits, interactive kiosks, and collections from some of the most influential rock musicians in this music Mecca.
About Cleveland Cultural Events, Museums, Art Galleries & More
Dabbling in a city's arts and culture scene is a great way to get to know the destination. From historical exhibits to live performances, you'll experience a different side of the town's past and present. Although not all cities offer every one of these art and culture demonstrations, the following are just a few popular examples of those available in some areas.


Museums
Whether it's ancient pottery or historical artifacts, museums are the place for treating yourself to some eye candy and history lessons. Museums offer a way for you to get up close and personal with masterpieces and relics from the past. Explore the exhibits on your own or request a guided tour for the inside scoop and background stories.


Performances
Watching a live performance provides a day full of arts and culture. Some cities feature theater performances, while others may boast dance productions. You're in for a lot of fun as the curtain opens and the spotlight shines bright on the entertainers on stage.


Music
Many cities offer opportunities to listen and dance to music. Some may present local musicians playing traditional music of the region and others host huge headliners at major venues. Check out the music scene to get your toes tapping and expand your cultural horizons on your next vacation.


Historic Places
Learn about the city when you stop by some of the famous landmarks, which have stories to tell. Many times these points of interest include areas with a colorful past and spots where major historic events took place.