Cleveland Arts & Culture Deals
Pack your bags and prepare for your vacation when you take advantage of the Arts & Culture in Cleveland.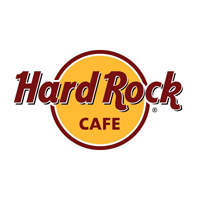 Celebrating over 38 years and over 125 restaurants worldwide, Hard Rock Cafe is the Ambassador of Rock! Experience the phenomena with a 2-course, Blue Grass Menu dinner, priority seating, and more!
Available: Daily; the museum is closed on Thanksgiving Day and Christmas Day
Duration: Please allow approximately 2 hours
Category: Arts & Culture, Attractions
The hallowed halls of rock 'n roll beckon all fans. Wander exhibits, interactive kiosks, and collections from some of the most influential rock musicians in this music Mecca.
Cleveland Tours, Sightseeing and Attractions
Regardless of whether you're sojourning solo or your kids are tagging along for the adventure, Arts & Culture in Cleveland will help make your vacation complete. Customize your getaway and choose things to do matching all your preferences right here with Expedia. Browse our selection, from tours and attractions to transportation and nightlife, to personalize your getaway with all the sights and stops you desire. When you book with us, you'll find the best deals on Cleveland Arts & Culture around, so you won't need to worry about blowing your savings. Thanks to our top discounts, you can spend less time thinking about your budget and more time enjoying the view. Don't wait, reserve our cheap deals today and give in to your travel bug tomorrow.