Cairo Activities: Find Fun Things to Do!
Cairo offers a variety of activities and attractions. You can sort our offers by popularity, category or name to find just the thing you want to do. We can help you find special discounts, coupons and deals for Cairo attractions.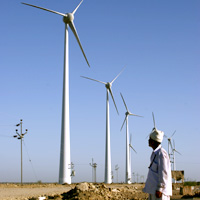 Offset the carbon emissions created by your air travel and support emissions reduction initiatives through The CarbonNeutral Company. Working with more than 200 projects worldwide, The CarbonNeutral Company has already helped to cut more than 2 million tons of CO2.Reduce your carbon footprint in one small step!
Meander through the ancient winding city streets of Cairo, the cradle of civilization, on a photo tour led by a local professional photographer.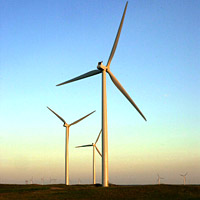 We all contribute to global warming. Now you can do something about it—easily and affordably. Join the more than 150,000 people who use TerraPass to balance out the global-warming impact of their flying, driving, and other energy use.
Cairo Tours, Sightseeing and Attractions
Cairo is the Capital of the Arab World, and the city is full of rich and historic treasures. Though the area is home to a number of museums, one of the best is the Egyptian Antiquities Museum. This museum has more than 100,000 different items, and it uses a rotating system to change out some of the bigger displays every year.
…
You never know quite what you might see, but you'll find some of the top artifacts from Egypt's history.

The City of a Thousand Minarets also has several major pyramids in the surrounding area. The Step Pyramid of Djoser, Kefre, Saqqara, Dahshur, and the Keops Pyramid are just a few you can check out on your trip. While you can no longer climb to the top of the Keops Pyramid or climb on any of the other pyramids, you can take Cairo tours, which let you visit each of those pyramids on your trip.

At the Al-Azhar Park, you can see how Egyptians worked together to transform their shared landscape. Once home to one of the region's largest trash dumps, it is now a large garden space where local citizens come together every day. You can view the man-made water features, stroll through the gardens, or just enjoy the music pumped through the speakers.

Things to do in Cairo also include some of the historic mosques and other buildings. You can take Cairo excursions letting you get close to some of the most beautiful places in the city. The Hanging Church, Old City, and Mosque of Ibn Tulan are just a few of the must-see spots you might find on a tourist map.

Before you hop on the plane, look for fun-filled Cairo activities with Expedia. You can find attractions in Edmonton and nearby regions, which allow you to explore another culture. Expedia can even introduce you to sites and attractions you may have never heard of before including the Solar Boat Museum. This museum lets you view a gorgeous historic boat and see how historians lovingly renovated the vessel. If you love history, you will want to see Cairo for yourself.