Bucharest Activities: Find Fun Things to Do!
Bucharest offers a variety of activities and attractions. You can sort our offers by popularity, category or name to find just the thing you want to do. We can help you find special discounts, coupons and deals for Bucharest attractions.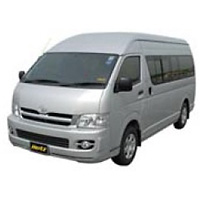 Duration: Approximately 25 ? 30 minutes each way based on the location of your hotel and traffic conditions.
Category: Airport Shuttles & Limos
Travel by private airport transfer between Bucharest Henri Coanda Airport and your Bucharest hotel. Each van accommodates up to 5 passengers.
As the largest and most developed city in Romania, Bucharest is a worthy capital. Explore both the old and new aspects of the city which is located on the banks of the Dâmboviţa River. Your 4-hour driving tour includes a brief visit to either the Village Museum or the Peasant Museum, depending on weather.
Enjoy a scenic 2 1/2 hour drive through Bucharest for a useful overview of the architecture and history of the Romanian capital.
Bucharest Tours, Sightseeing and Attractions
Come visit Bucharest! Expedia makes it easy to book Bucharest tours and find the best attractions. We have a broad selection of things to do in Bucharest for you to browse through and learn about all the most popular activities. It's easy to find all the must-see Bucharest sights by looking though our list of all the most popular Bucharest attractions.

Whether you travel to Bucharest in the spring, summer, fall or winter, Expedia makes it simple to find endless Bucharest vacation ideas for any season. You can explore local things to do and popular tourism spots in Bucharest, then book a flight, rental car and hotel all with ease.