Atlantic City Activities: Find Fun Things to Do!
Atlantic City offers a variety of activities and attractions. You can sort our offers by popularity, category or name to find just the thing you want to do. We can help you find special discounts, coupons and deals for Atlantic City attractions.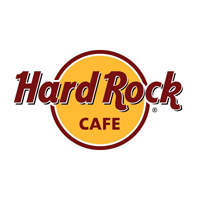 Celebrating over 38 years and over 125 restaurants worldwide, Hard Rock Cafe is the Ambassador of Rock! Experience the phenomena with a 2-course, Blue Grass Menu dinner, priority seating, and more!
Atlantic City Tours, Sightseeing and Attractions
Each year thousands come to Atlantic City, known as the World s Favorite Playground, to enjoy the city's many casinos and swim in the Atlantic Ocean. While swimming and gaming are the two main attractions the area has to offer, there are also many other things to do in Atlantic City.
…


One of the best things to do in Atlantic City, New Jersey for visitors of all ages has to be enjoying one of the Atlantic City activities on the Atlantic City Boardwalk. The boardwalk is one of the most famous tourist attractions in the United States for good reason. The Atlantic City Boardwalk is home to many fabulous restaurants, as well as having a number of cool stores to shop in. Another top reason to visit the Atlantic City Boardwalk, for both local people and tourists, is the boardwalk's many rides.

Boardwalk Hall is also one of the must see attractions in Atlantic City. It is one of the oldest auditoriums in the world and hosts a number of hot music acts and exciting sporting events year round.

If you are a tourist coming to AC for the first time, you'll want to be sure to check out the Absecon Lighthouse on your visit. It is NJ's tallest lighthouse and presents a great photo opportunity for visitors.

If you are traveling with children one of the places you'll not want to miss is the Atlantic City Aquarium. The aquarium, which can be easily navigated with a map, is home to stingrays, clownfish and a host of other exotic animals.

A great place to stop on Atlantic City tours for those who like a little something different on their vacation is the Ripley's Believe It or Not! Museum. The museum is home to a number of oddities guaranteed to astound even the most jaded visitor.

One of the spots you'll want to put on your Atlantic City excursions list if you have a huge fishing fan in your group is the Ventor Pier.

Atlantic City truly is one of the most delightfully unique cities to visit in all of the US.